Brenda Wilberding
Brenda Wilberding
Business Development Manager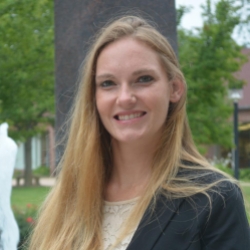 Born, raised and still growing where her roots are planted, Brenda is proud to be a lifelong Fremonter! Brenda earned her BA in Journalism in 2007 from Midland University while being involved in many campus activities. Following her graduation, she enjoyed numerous leadership roles at Hy-Vee, and most recently was the Events Coordinator for the Fremont location. Ecstatic for the opportunity to begin a career at her Alma Mater, she returned to Midland in May, 2015 as an Admissions Counselor. During her year in admissions, Brenda was an advocate for the University and the Fremont community, inspiring potential local and national students to see what a small, private liberal arts school in the Midwest has to offer. Recently, she moved into the Business Development Manager Role where she looks forward to further helping unite the Fremont and Midland communities.
Brenda is also a graduate of the 2015 Leadership Fremont Program and values the many relationships built through her class. During the program she became more passionate about the numerous opportunities the town has to offer. She also valued engaging with many of the non-profits and small businesses in Fremont and truly supports the "shop local" mentality!
Brenda and her husband of 4 years, Brian, are both graduates of Midland and love being a part of both a small town and a private, liberal arts college. Their spunky, loving 3 year old daughter, Kalise, keeps them very busy with trips to the park, baking and trying to teach her mommy and daddy how to dance. In the Wilberding family's spare time, they enjoy camping and fishing at local state parks, golfing, playing volleyball, traveling, spending time with family and friends and of course cheering on the Warriors!