Homecoming and Family Weekend 2017
Homecoming and Family Weekend 2017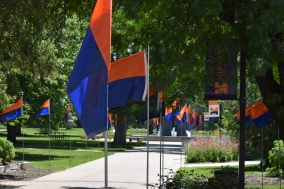 Join us September 14-17, 2017, for Midland University's Homecoming and Family Weekend!
This event is a time for Midland families, alumni, students, and friends of the university to attend events, connect with classmates, and cheer on the Warriors!
Register for Homecoming events and you will be entered into a drawing for a Midland Grand Prize Swag Bag! Links to register can be found throughout the schedule or at the bottom of this page in the "Additional Information" section. For questions or to register by email or phone, contact alumni@midlandu.edu or call 402-941-6055.
Schedule of Events