Buy the Brick - Men's Memorial Hall & Miller Hall Bricks
Buy the Brick - Men's Memorial Hall & Miller Hall Bricks
January 21, 2019
01/21/2019 12:00am
America/Chicago
public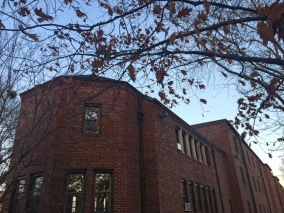 Midland alumni are said to be "Forever a Warrior", and you now have an opportunity to own a piece of our history and future.
Men's Memorial Hall will be torn down in early 2019 to make room for a new student residence hall. Alumni and friends are invited to purchase a piece of Midland history in the form of a brick from this residence hall. The bricks will be available for pick-up or shipment in March 2019.
You are also invited to be a part of our future by purchasing a personalized, engraved brick for the new Miller Hall. Placed in the plaza of the new construction site, these bricks are a great way to add your name, or honor a loved one. All proceeds will support the Miller Hall project.