April 2017 Midland Minute
April 2017 Midland Minute
A note from the President...
Spring has arrived and the signs are showing up all over campus. The longer days have provided a renewed energy on campus and students have been outdoors enjoying the beautiful weather. Student achievement celebrations, spring sports and preparations for the last musical of the year are just a few activities currently taking place on campus.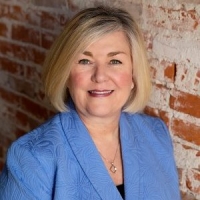 Students, faculty and staff came together on April 11th for Mission Day. This annual event provides opportunities to give back to the community while reinforcing Midland's core values of quality, respect, learning, stewardship and faith.
Excitement is building as we make preparations for graduation. I would like to personally invite you to the 2017 Graduation Ceremony on May 13th. We are pleased to have alumnus Allen Beermann, a former Secretary of State, as our commencement speaker. We look forward to seeing our graduates live out the Midland mission - to learn and lead in the world with purpose.
---
Allen Beermann to Speak at Commencement
Midland alumnus Allen Beermann, a former Nebraska Secretary of State, will be the honorary speaker for the 2017 Commencement Ceremony on Saturday, May 13th.
"It is always an honor to welcome home one of our own, especially on such an important day for the university and our students," President Jody Horner said. "Mr. Beermann understands the uniqueness of the Midland campus and the lifelong relationships that are formed in such a close-knit community."
Beermann was Nebraska's longest serving Secretary of State, serving 24 years. At one point during his six terms - from 1971 through 1995 - he served as the president of the National Association of Secretaries of State.
---
Join the Race and Invest in Midland Students!
When you invest in students like All-American athlete Danny Aldaba, you invest in the future of our community. Through your Fremont Area Big Give donation, Midland University can provide scholarships to more students.
Please consider supporting Midland University during the Fremont Area Big Give on May 9th so we can help even more students attend the university. If we reach our goal of $10,000, Midland will be eligible for matching funds, which means your donation could go even further!
---
LutherFest 2017
Plans are being made for LutherFest 2017! This event is the biennial gathering of the alumni of Luther College and Academy in Wahoo, Nebraska. This year, the dates of this gathering are June 9th-11th.
---
Reilly Named NATA/NAIA National Athletic Trainer of the Year
The National Athletic Trainers Association (NATA) has named Midland University's Tom Reilly its NAIA Head Athletic Trainer of the Year. Reilly has served as the Warriors' Head Athletic Trainer for nine years.
"This is a very unexpected and humbling honor," Reilly said. "Winning this award wouldn't be possible without my co-workers. I can't do my job without the assistance of our entire athletic training team. I would like to thank each and every one of them, the entire Midland athletic department, administrators and faculty on campus for all the support they provide to my team and our student-athletes."
---
2017 Student Achievement Awards
Midland University honored 33 students, two instructors, one staff member, and two campus organizations during its 2017 Student Achievement Awards, held Thursday, April 13th, in the Wikert Event Center lobby.
Awards were presented for student achievement in the performing arts, fine arts, biology, English, education, psychology, sociology, history, human performance, nursing, math, and computer science. Additionally, one fraternity and one sorority were honored during the ceremony.
---
Montanna Garule Joins Midland Softball Team
The Midland University Softball Program partnered with Team Impact and officially drafted Montanna Garule of Scribner, Nebraska. Montanna is 14-years-old and is currently battling Chron's disease. She loves softball and we are excited to have Montanna join the softball program. Go Warriors!
---
Don't Miss Midland's Last Musical of the Year!
Big Fish will be presented April 27th-30th at the Kimmel Theatre. The shows will begin at 7:30 p.m. Thursday-Saturday and 2:00 p.m. on Sunday. Tickets are $15 for adults and $10 for students. High school students can attend for free!
---
Students Serve the Community on Mission Day
Students at Midland University gave back to the Fremont community on April 11th by volunteering for service projects during the school's annual Mission Day.
Mission Day highlights Midland's commitment to service and reinforces the institution's core values of quality, respect, learning, stewardship and faith.
"We have a mission as every institution does, but we are very intentional about carrying it out and being mission driven on a daily basis here on campus. So today is just an opportunity for us to live out our mission in very real and practical ways," Merritt Nelson, Vice President for Student Affairs, said.