Immanuel Nursing
Immanuel Nursing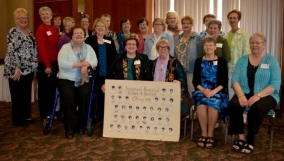 In 1973, Midland University took over the nursing program from Immanuel Medical Center, a Lutheran hospital in Omaha, and created a four-year baccalaureate degree program. Today, Midland's nursing program continues to grow through a balanced blend of liberal arts courses designed to enhance the science and clinical practicum courses of the nursing program. Traditional BSN, LPN to BSN, and RN to BSN are offered, providing a range of program options for nursing students.
Nursing alumni are active in the Immanuel-Midland Alumni Nursing Association, providing support for projects that will enhance the education of nursing students at Midland University. A nursing reunion is held annually to celebrate the stong heritage built through both the Immanuel and Midland nursing programs.
Members of the Immanuel-Midland Alumni Nursing Association also support several scholarships and initiatives:
Kathleen Cheney Scholarship
Nancy Harms Scholarship
Nursing Simulation Lab
General Midland Scholarship Fund
Donation in Memory or Honor of a Loved One
For more information about the Immanuel-Midland Nursing Alumni Association or the nursing program, please contact LaVonne Stewart, Administrative Coordinator, Department of Nursing at nur1@midlandu.edu.