Bryan R. Eaton '84
Bryan R. Eaton '84
Monday, September 11, 2017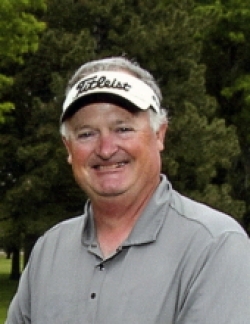 Bryan R. Eaton, age 56, of Fremont, passed unexpectedly at his home on September 7, 2017.

Bryan was born on July 30, 1961, in Omaha, to William and Shirley (Bell) Eaton. He lived in Omaha and Fremont throughout his whole life. He attended and graduated from Fremont High School in 1979 and attended both UNL and Midland (1984) pursuing a business career. He worked at First National Bank in Omaha several years, then was into telemarketing and other sales positions. He was an avid sports fan and had a passion for refereeing, both volunteer and otherwise and of course was an avid Husker fan (and critic). He was a member of the YMCA and was interested deeply in their youth programs.

He married Janice Ford and had two children; Taylor 24 and Kylie 21. He subsequently divorced.

He was preceded in death by his grandparents William and Maurine Eaton, Charles and Erma Bell, mother Shirley Eaton, uncle Robert Eaton and aunt Sally (Del) Rohlfs.

He is survived by his children Taylor and Kylie, father William, sisters Nancy Whiteaker, Tracy (Vern) Fisher, brother Bill (Mary) Eaton, nephews David and Drew (Michelle) Whiteaker, Cody and Micah Fisher and great nephew Grayson, niece Dana Fisher, also included should be his many valued friends and work associates. Too many to be noted in a confined space.

Condolences may be left at www.duganchapel.com

In lieu of flowers the family ask for memorials to be directed to the family for further distribution.

Visitation will be held Tuesday, September 12, 2017 at Dugan Funeral Chapel from 5-7PM. Memorial service will be held Wednesday, September 13, 2017 at Dugan Funeral Chapel at 11AM with Chaplin Scott Jensen officiating. Private burial at Memorial Cemetery.
Orginally published on the Dugan Funeral Chapel website.