June 2017 Midland Minute
June 2017 Midland Minute
A note from the President...
I hope everyone is enjoying a beautiful summer spent with family and friends. We have been busy since graduation working on renovation projects, refreshing campus for our new and returning students, and making the usual preparations for a new year. At the same time, we have been hosting a variety of groups on campus ranging from the Luther Academy and Luther College alumni to the Young American campers. Combined with new student registration days, there has been plenty of activity on campus.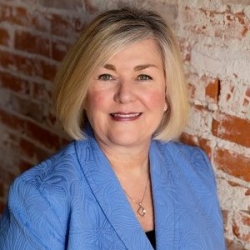 We hope that you will find a moment to join us in the next few months at one of the events that are being planned for students, alumni, businesses, and community partners. I would like to encourage you to mark your calendars for Homecoming and Family Weekend, September 15th-17th, which is a great opportunity to celebrate the Warrior tradition while cheering on our current students.

Thank you for being a great friend to Midland University. You are the reason that our campus remains an amazing place - filled with inspiration for our students as they live out our mission, "To learn and lead in the world with purpose."
---
Manish Honored With Top Faculty Award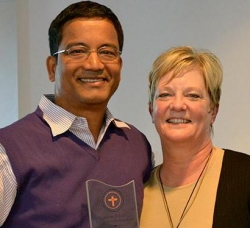 Dr. Chintamani S. Manish was recently honored with the Stephen E. Fritz Excellence in Teaching Award, the university's top faculty award, during an academic year-end reception.

Established in 2010 by Fremont residents Dr. Thom and Barbara Christensen, the award recognizes excellence in teaching as personified by Fritz, a former Midland president. The award is based on comprehensive criteria that recognize all aspects of a faculty member's job.
---
Midland Names New Director of Dunklau School of Business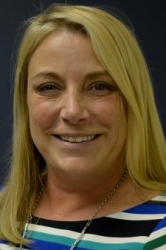 Midland University recently named Dr. Debora Sepich as the new director of the Dunklau School of Business. She will lead the university's graduate and undergraduate business programs.
"We are extremely pleased to welcome Dr. Sepich to Midland University," President Jody Horner said. "The rapid growth of our hybrid MBA program and the opening of our new Omaha location creates exciting opportunities. Debora's wealth of experience in higher education and in the business world should prove to be an invaluable asset to our students and partners alike."
---
LutherFest 2017
Thank you to everyone who attended LutherFest 2017. More than 80 attendees gathered during the three-day event to worship and reminisce. The event included reunions, Swedish Smorgasbord, and worship at Bethlehem Lutheran Church in Wahoo.
---
Booster Club Golf Tournament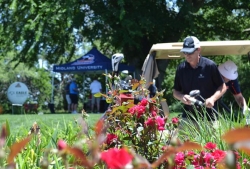 Thank you to everyone who participated in the 21st Annual Booster Club Golf Tournament! This event supports the Athletic Booster Club Club, which in turn helps provide equipment, facility upgrades and funding for our student-athletes. All proceeds from this tournament directly support the Warrior athletic tradition.
---
Midland Victory Society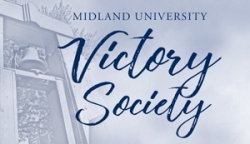 During this year's Homecoming, Midland University is pleased to introduce a planned giving society under the name of "Midland Victory Society." Many of you may fondly remember the Victory Bell on the Midland campus. The Victory Bell continues to be a central element on campus, sounding after many athletic victories, and will be for generations to come. These victories are a poignant reminder of the final victory we celebrate in Christ. The Midland Victory Society recognizes and honors those who have gone before us and left a legacy for Midland in their estates. Midland Victory Society also honors those who have committed to making a planned gift and serve as a witness to the importance of leaving a legacy to encourage further philanthropy of others.

LEARN MORE
---
Join Omaha's Only Hybrid MBA in August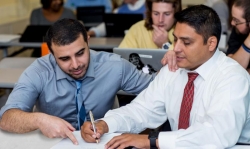 The Midland MBA combines in-person and online learning to give you the best of both worlds. It is designed for full time working professionals who have families and other commitments.

The 16-month accelerated program starts in August, with additional options to start throughout the year. The in-person classes are held once a month at the new Midland University: Omaha Campus at 114th and Dodge.

All Midland University alumni receive a 10% discount on tuition in addition to $8,000 in automatic scholarships.
---
Warrior Rumble Golf Tournament
The Warrior Football team will be hosting the 2nd annual Warrior Rumble on Tuesday, July 25th at the Tiburon Golf Club in Omaha, NE.
For more information or to register, contact Coach Jeff Jamrog at jamrog@midlandu.edu or 402-540-0212 or Coach Mike Caputo at caputo@midlandu.edu or 402-980-2633.