Maralee Schwab
Maralee Schwab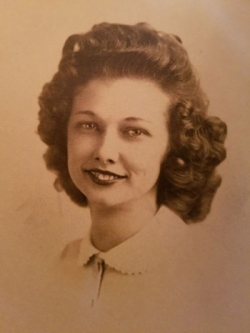 HOOPER -- Maralee Anna (Janssen) Schwab, 95, of Hooper died Saturday, July 29, 2017, at the Hooper Care Center.
Maralee Anna (Janssen) Schwab was born Oct. 21, 1921, in Hooper to John H. and Wilhelmina H. (Thedens) Janssen – the youngest of five children. Maralee graduated from Hooper High School in 1938, attended Midland Lutheran College to advance her secretarial skills, and worked at the Mead Ordnance Plant during World War II. She married Donald K. Schwab on Sept. 18, 1946, at Grace Lutheran Church in Hooper upon his return from military service. To this union, six children were born.
Services for Maralee will be held at Redeemer Lutheran Church on Saturday, Aug. 5, at 11 a.m. Visitation will be at Ludvigsen's Hooper Funeral Chapel on Friday with the family present from 5-7 p.m. Visitation will continue for an hour prior to the service at the church in Hooper.
Published in the Fremont Tribune on July 31, 2017.