May 2017 Midland Minute
May 2017 Midland Minute
A note from the President...
Congratulations to the Class of 2017 and welcome to Midland's alumni family! I commend you for your achievements during your time as students, and I look forward to seeing your accomplishments in the next phase of your lives and careers. I invite each of you to remain connected and engaged as we work together to support this great university in the years ahead.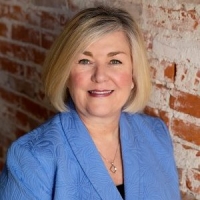 We will welcome students to campus over the next few weeks for New Student Registration Days as they take the first step in their journey to achieving their degrees. We are thrilled to have this latest class of students become our newest Warriors.
Some exciting things are happening during the summer. Renovations have already begun in the dining hall, plans are being made for students to study abroad, and the new MBA program certificates will launch in June. It's an exciting time to be a Warrior!
---
Midland Honors Four Students at 2017 Commencement Ceremony
Midland University honored four of its new graduates during the 2017 Commencement ceremony on May 13th in the Wikert Event Center.
Tyler Ripperger of Hastings, Nebraska, received the Prauner Award, the institution's most prestigious student honor.
Joe Logue of Bennington, Nebraska, was presented with the Outstanding Performing Arts Student Award.
Cole Gray of Ontario, California, was honored with the Petrow Award, which is presented annually to the university's outstanding male student-athlete.
KC Heimann of Howells, Nebraska, was presented the Bracker Outstanding Athlete Award, presented to the most outstanding female student-athlete.
---
More Than $5,600 Raised During Fremont Area Big Give
The Fremont Area Big Give was held on May 9th and, thanks to those that contributed, we raised more than $5,600. Additionally, an anonymous donor will match the amount dollar-for-dollar. These contributions will help us provide scholarships to more students locally, across the country, and around the world. We are so grateful to everyone who contributed and cheered us along during the race. Thank you for your support!
---
Spring Athletic Honors and Awards
During the spring semester, 74 student-athletes received 127 regional and national recognition and awards. Three teams also brought home championships for the Warriors.
---
Three New Scholarships Established
Three new scholarships will be awarded to Midland University students in 2017 because of the generous gifts made by Midland alumni.
Bixby Family Scholarship
Dr. Don and Mary Ann Skoog Scholarship
Dr. Harold Conrad Rhea, Class of 1957 Scholarship
---
Cooper Self Acquired Opportunities to Improve His Skills
Cooper Self was encouraged at an early age to work hard and take advantage of opportunities to learn and grow. The son of immigrants - his mother from Philippines and his father from Canada - Self has carried his positive, pro-active, hard-working attitude with him his entire life. In May, Cooper graduated with a dual degree in Business Administration - Accounting and History. His is a great Midland undergraduate success story.
---
Midland University Adds MBA New Certificate Programs
Midland University recently announced the addition of two certificate programs facilitated by the MBA program: Project Management and Corporate Entrepreneurship. The launch of these programs is a response to the ever-changing needs of the Omaha business community, building upon the continued success of the MBA program.
---
Midland Magazine
The latest issue of the Midland Magazine is here! Featuring stories about remarkable students and alumni, innovative programs, and a vision for the future, the publication aims to inform, inspire and instill pride in alumni, parents and friends of Midland University.