Warrior Wednesday Q&A with Andrew Winscot '10
Warrior Wednesday Q&A with Andrew Winscot '10
Wednesday, November 15, 2017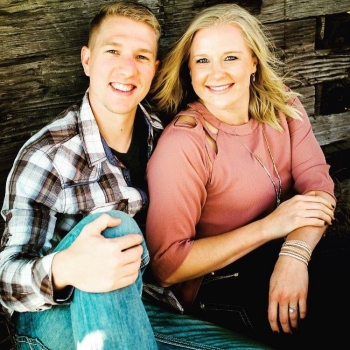 What year did you graduate and what was your major?
2010, Fitness & Sports Management, Business Minor, Coaching Endorsement

What are you doing now and where?
I am the Assistant Director of Campus Recreation at the University of Nebraska at Kearney

How did your experience at Midland prepare you for your career?
There are three traits that I have found that are important in every job I have had. Communication, organization and teamwork. I can pick out distinct moments in my time at Midland where these came to fruition for me. Ever since then I have made it a priority to improve on these everywhere I go and hope to guide others to become better at them as well.

Did a particular faculty member leave a lasting impression on you?
Jamie Meints. She worked in Residence Life and was one of the first people I met on campus. I later went on to work for Residence Life and always appreciated her candidness. She was fun to work with and easy to talk to but was also well respected and got the most out of those around her.

What is your fondest memory of Midland?
Just the opportunity to connect and meet people from all walks of life.

How do you spend your leisure time? Any hobbies?
Try to stay as active as possible. Playing in sport leagues, fishing, biking and wood working projects.

List any family information you would like to include:
Married (two years in October) to my wife Traci. She is the Executive Director of the Kearney Area Children's Museum. Uncle to 5 nieces and 1 nephew.

How do you stay connected to Midland?
I have college roommates that still live in Fremont. Come visit them when I can. Usually check the box scores during basketball season.