July 2017 Midland Minute
July 2017 Midland Minute
A note from the President...
The start of the new academic year is less than a month away, and the university community is filled with excitement and anticipation as we prepare for the arrival of our students.
The first day of classes is August 24th, which will mark the beginning of college careers for new students and the final months for those receiving undergraduate degrees at the end of the academic year. For all students, this is a time of inspired learning, academic achievement, and the exploration of new opportunities across our campus and community.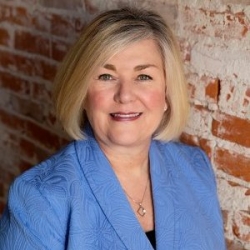 We are looking forward to welcoming everyone to campus during Homecoming and Family Weekend. The weekend will be filled with events for everyone, and we are thrilled for the opportunity to celebrate the Warrior tradition with you.
Midland University is a special place and your continued support makes what we do possible. Thank you for being a part of our Midland family.

---

Midland University Homecoming and Family Weekend
Join us September 14-17, 2017, for Homecoming and Family Weekend! This is a time for Midland families, alumni, students, and friends of the university to attend events, connect with classmates, and cheer on the Warriors!
---
Midland Business Students Earn Honors at National Conference
Four Midland University business students recently brought home honors from the Phi Beta Lambda (PBL) National Leadership Conference. They were among the more than 1,800 of America's best and brightest college students who competed for the opportunity to win more than $95,000 in cash awards.
Participants from across the United States attended the conference, held June 24-27 in Anaheim, California, to enhance their business skills, expand their networks, and participate in 60 business and business-related competitive events.
---
Midland Names New Director of Dance
Midland University recently announced Katie Speicher as the new Director of Dance. She will lead the NAIA national dance champions as they begin defense of the inaugural title.
Speicher succeeds Midland's first Director of Dance, Trish Ryan, who is leaving to pursue other opportunities.
"We are pleased that we have found such a quality instructor to lead our nationally recognized dance program," said Jessica Janssen, Midland's Vice President for Institutional Advancement. "Trish did an outstanding job of building this program from the ground up, and we are confident Katie will build upon that strong foundation."
---
Midland to Launch Code Academy in Omaha
The Midland University Code Academy will be launched this fall, a first-in-the-region program designed to prepare students for in-demand tech jobs. Led by faculty and mentors who are web development professionals, classes will be held at the university's Omaha campus.
"There is a huge demand in Omaha for people with coding skills, but those jobs are being left unfilled," said Micah Yost, lead faculty for Midland University Code Academy. "The Code Academy is designed specifically for people with no previous background in web development. Our goal is to provide the needed tools for a student to be career-ready as a front-end developer."
No other college in the region offers this type of code education. Midland University Code Academy is designed by industry professionals with an eye on meeting the demands of Omaha-area companies.
---
Back to Business Bash
Be part of a fun and energetic event welcoming Midland University students back for another academic year! Join us on Thursday, August 24th at the Midland University Hopkins Arena from 4:30-6:30 p.m. for giveaways, coupons, food samples and more!
---
Calling All Teachers!
Wouldn't it be great if you had a Midland pennant hanging in your classroom so you could proudly display your love for your alma mater? As a thank you for all you do as a teacher and to celebrate the beginning of a new school year, we're offering free pennants to our alumni educators.
Request your free gift here!