Warrior Wednesday Q&A with Andrew Rinn '90
Warrior Wednesday Q&A with Andrew Rinn '90
Wednesday, August 30, 2017
Tell us about your career. What are you doing now and where?
After practicing law in Iowa, and living in North Carolina, we moved back to Nebraska where I took the position of Second Vice President of Advanced Markets at Ameritas in Lincoln, NE. Three of our four children are in Lincoln Public Schools with the other attending the University of North Carolina at Chapel Hill.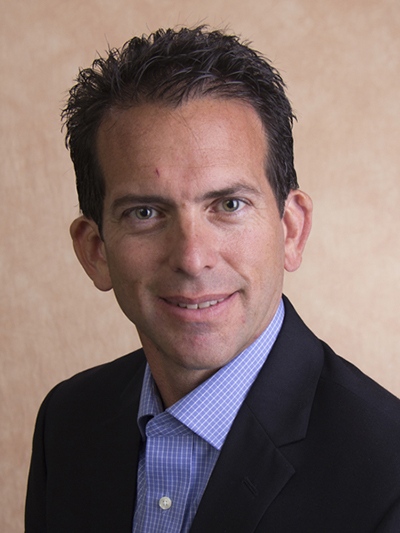 What year did you graduate and what was your major?
I graduated in 1990 with a Bachelor of Science in Marketing. My spouse, Mary (maiden name Beaumont) graduated the same year. (B.S. Science)
How did your experience at Midland prepare you for your career?
Although I didn't understand it at the time, the liberal arts education I attained at Midland uniquely positioned me for a rewarding career. The Midland experience gave me the universal perspective necessary for success in today's workplace and greatly enhanced my career as an attorney.
Did a particular faculty member leave a lasting impression on you?
There were numerous outstanding faculty members at Midland but the one with the greatest impact had the least connection with my major. Professor Carlson taught Astronomy with so much passion and purpose he served as a lifelong inspiration. I try to "channel" his manner and energy into every day dealings with my business team.
What is your fondest memory of Midland?
It is difficult to name one as there are so many numerous instances. Perhaps it's when my future spouse's (Mary) team won the Women's Indoor Track & Field National Championship in 1989. I thought to myself, Midland must be a truly impressive school to recruit and prepare these athletes to win the school's first national championship.
How did you spend your leisure time in college?
Although I spent time spent going to movies or attending other social activities, my leisure time outside academics and athletics was rather limited. As any Midland athlete knows, the majority of your leisure time is spent with your team. They become in effect your family. More importantly, these moments, whether it's competing or hanging out after a competition that give you the lasting memories.
Family information you would like to share:
Mary and I have four children: Gregory 19, Danielle, 18, Brianna, 13, and Jacob 11.
How do you stay connected to Midland?
I need to do a better job of this going forward. It's mostly through fellow alums or the Track and Cross Country coaching staff.
Fun fact about you:
I really enjoy mountain climbing and biking - two activities I took up after my competitive running days were done.