Warrior Wednesday Q&A with Dr. Dani Wooldrik '08
Warrior Wednesday Q&A with Dr. Dani Wooldrik '08
Wednesday, October 11, 2017
What year did you graduate and what was your major?
2008 - Physical Education with emphasis in Athletic Training and minors in Biology & Chemistry completed in 2009.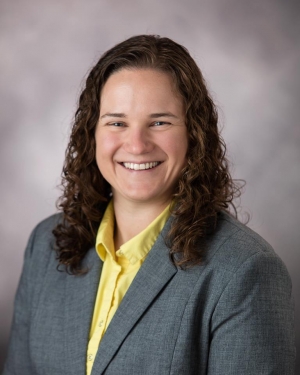 What are you doing now and where?
Sports & Family Medicine Physician at Good Samaritan in Kearney, NE.

How did your experience at Midland prepare you for your career?
My experience at Midland is what got me interested in medicine and allowed me to chase that dream. There is a lot of wonderful support from faculty and staff.

Did a particular faculty member leave a lasting impression on you?
Keith Kramme - Head softball coach and Professor in the school of life, KK is a mentor and friend and truly cared for all of us as his own on the field, in the classroom, and in our development as people.

What is your fondest memory of Midland?
Softball. There is not one thing in particular, just the memories and relationships, lots of laughs for sure.

How do you spend your leisure time? Any hobbies?
Softball, golf, biking.

List any family information you would like to include:
Fiance Joe Vandeventer and our cats Berk & Seabass. My brother Cody is also a Midland alum.

How do you stay connected to Midland?
Alumni softball was always a good time, I have friends who work on campus so I try to stop in when I'm in town and I follow a few accounts on social media

Fun fact about you:
My claim to fame is my history of 5 knee surgeries.