Warrior Wednesday Q&A with Nikki Gargano Snow '02
Warrior Wednesday Q&A with Nikki Gargano Snow '02
Wednesday, February 14, 2018
What year did you graduate and what was your major?
2002, Business Administration, Concentrations in Accounting and Management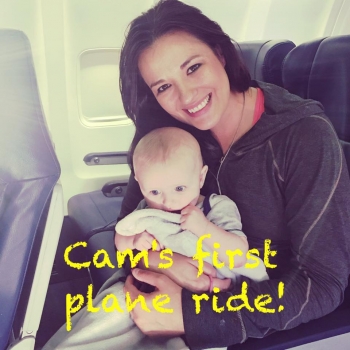 What are you doing now and where?
I have moved around a little bit but have settled back home in Omaha where I'm from. I'm currently a Tax Director at Bland & Associates accounting firm.
How did your experience at Midland prepare you for your career?
I think being involved in extracurricular activities helped me more than anything else as I learned more about people, developing relationships, business etiquette, etc. All great skills/knowledge to have and develop beyond just the technical skills needed.
Did a particular faculty member leave a lasting impression on you?
Mr. Tom Adamson. I had quite a few marketing and management classes with him and he always made class so enjoyable. Even though I knew I was going to actually go into an accounting profession I learned so much from his classes that I was able to use throughout my career. Also, my dad passed away unexpectedly right before finals my freshman year and he was so supportive (all the teachers were) where I ended up not even taking the final and not having it negatively affect my grade. I think he had me take it during the summer "for fun".

Also, Mrs. Joanne Bracker. I didn't actually have her for a teacher, but I played basketball and she was my coach. It's hard to put into words how she affected my life, but I learned so much beyond basketball. Life skills, responsibility, respect, value of friendship, etc. Her and her husband, Leon Bracker, were amazing and very instrumental in my development as a young adult. They were also extremely supportive during the time of my father's passing. Fast forward to graduation, Mrs. B. flew my grandma (my dad's mom) to Omaha from New Jersey to surprise me for graduation. She thought it was important to have someone on my dad's side of the family there to see me walk across the stage. I had no idea she was even in town until I met Mrs. B for lunch and she was sitting there with her. Talk about emotions! Such an incredible person to even do that for someone.
What is your fondest memory of Midland?
There are so many, I loved Midland! I have two…it's hard to pick. One was pledging PiEp my freshman year. Us 11 or 12 girls (it was a while ago, I can't remember how many!) spent every day together for an entire month doing various pledging tasks or events. I don't remember all of the "events" but I remember the time spent together. A few of the girls I had never met before we pledged and we all built this instant friendship and had a sense of community. Some of those girls are still some of my best friends, 15 years later!

The second being playing basketball –the long bus rides, forgetting my shoes a handful of time (whoops!), the bus breaking down and taking limo back to Fremont, making the National Tournament my sophomore year, wearing our "TG" socks in honor of my dad, the friendships with both my teammates and alumni, working basketball camps and telling the campers that Tiffany (Leise) Becker and I were twins except we vary quite a bit in height and they believed us. I could go on and on but no one wants to read that!
How do you spend your leisure time? Any hobbies?
I love to be crafty. I make signs and shirts for my kiddos and do some sewing. I also have found a love affair with power tools so am working on building some various pieces of furniture. I'm not very good at any of this yet, but these are new found hobbies. I also am very into CrossFit and kettlebells, was certified to teach in both, so I used to teach classes but now I just attend instead.
Family information:
Husband, Mark Snow, also a Midland alum, but we did not date in college. He's MUCH older than me (ha jk, he's only 6 years older, but we did not attend Midland at the same time). He was my trainer my freshman year then moved away, so we didn't really know each other while at Midland. It was at homecoming a few years after I graduated that we met and the rest is history! We have three awesome boys, Kaden, 5, Drew, 3 and Cam 1.
How do you stay connected to Midland?
I follow Midland on Facebook and stay connected to quite a few classmates. It helps that Mark works at Midland, so I keep in the know mostly from him!