Brenda (Kalisek) Wilberding '07 | Woman of Midland
Brenda (Kalisek) Wilberding '07 | Woman of Midland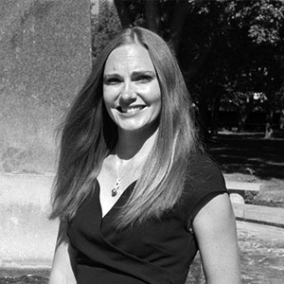 Brenda graduated from Midland in 2007 with a Bachelor of Art in Journalism. She wasn't exactly sure what she wanted to do with my degree, but knew that she wanted to help people, that she had an education that was versatile and that Fremont was home. Upon graduating in December, Wilberding had just completed my internship with Eagle Distributing working with one of their portfolios. "I loved learning about the products, hearing from the sales force and helping them individually develop a plan for selling the products. It was exciting to tap into how each of them had unique approaches that helped them sell the products." A year and a half later, it was time to change jobs. Wilberding then went to work at Hy-Vee where she climbed the ranks, moving from assistant management to department management (moving to bigger departments and managing more people each time) to internal and external event management. "Each department I was in I would implement some form of communication and connection with customers. I wanted to develop something that would help them." In the floral shop, she created a Share the Love program where they collected and delivered flowers to local nursing homes that were purchased by customers. In the Wine and Spirits Department Brenda created a community engagement beer club and kicked off a community event Eat, Drink and Replenish which introduced patrons to our catering, wine and spirits and event departments. "I was engaging with customers, training employees and making good money. I loved the people and helping develop my staff, but after having my first child I felt like it was time for change."
A job posting came up for an Admissions Counselor at Midland University. Here there was some small form of comfort, but it had been eight years since she graduated and figured there had been significant change at the institution. The job itself was something Brenda had never done, but she knew her ability to understand individuals and my love of my alma mater could be a lens to success. But it was scary. "I took the plunge, applied for the job, was interviewed by three people (one being the President of the Institution) and was offered the position. I was elated but terrified at the same time. What if I fail? Most of what I knew was retail and journalism. Sales and marketing. This was a totally different job, not to mention that it included public speaking; my worst fear." Regardless, Wilberding jumped in with both feet and decided this was where she wanted to be. She learned about the admissions process, the history of Midland, became connected with the staff and built some great relationships. While Brenda loved being an admissions counselor, she craved more.  
She had been invited to apply for a role in the Advancement department at Midland. "At the time I had a problem even asking my parents for money, let alone perfect strangers for large amounts of funds or even help for that matter. Fundraising was even more scary than public speaking, but once again, it felt like it was the right time to make a change." After three months of being the Business Development Manager, Brenda knew she landed in the perfect spot. She loved the community focus, the outreach, the ability to connect with individuals and business and help them market their business while supporting programs they were passionate about. While Brenda loved connecting businesses to students, she wished there could be more student interactions. In 2021, that opportunity came along and Brenda became the Assistant Director of the Career Studio. Leaving advancement was bittersweet and even though change is scary, it can often be rewarding. In this role, Brenda was still able to be connected to the community, but she also got to deepen her connection with students. After a year as the Assistant Director, Brenda was offered her current role as Director of the Career Studio, a position that she had never even imagined being in.
Wilberding notes, "I faced fears, I've become stronger and more confident and I'm thriving. Without stepping out of my comfort zone, being uncomfortable, and taking pride in who I am, I wouldn't have ever landed in the job I am in today. The job where I get to make a difference in students' lives by helping them realize their strengths, articulate what makes them uniquely awesome and help them find rewarding careers that align with their passions all while continuing to help the Fremont community. I truly get to inspire students to learn and lead in the world with purpose, which wouldn't have been possible without first being uncomfortable enough to grow! Being BOLD means embracing change and discomfort, being yourself and doing so with a positive attitude! Staying in your comfort zone does not promote growth. Do something that makes you feel uncomfortable knowing that you might fail. It's scary, but can be thrilling. Sometimes it is the only way you can discover all the wonderful things you can do!"
---
Share a Woman of Midland Story
Share a story of a Midland woman--professor, staff or family member, alumnus, or friend - to recognize them.
Submit a Woman of Midland Story
---
Make a Gift to the Women of Midland Campaign