Shop at Baker's and Support Midland!
Shop at Baker's and Support Midland!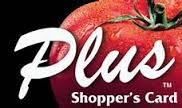 Baker's is committed to giving back to the community — and supporting Midland University has never been easier! Through the Community Rewards Program, Baker's generously donates a portion of each of your purchases to Midland.
Registering is easy. Simply enroll your Baker's Plus card in Baker's Community Rewards and designate Midland as your charity of choice. Every time you use your Plus Shopper's Card, you'll support Midland University students. It's that simple!
Here's how to support Midland through the Community Rewards program:
Sign in to your digital account.
Search for your organization.
Enter the name of the organization that you wish to support.
Select the appropriate organization from the list and click "Save."
Once you have enrolled, you will see Midland University on your account summary page in the Community Rewards section.