In Memoriam
In Memoriam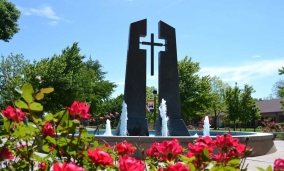 We honor the amazing lives of our Midland alumni, faculty and staff. To notify us of a death of a classmate or family member, please email alumni@midlandu.edu or call 402-941-6055.
Memorial Gifts
Gifts made in memory of a family member, teacher, student or friend are generous and thoughtful ways to remember a person's life and accomplishments. When making a gift in memory of someone, please send your gift with a note specifying the honoree's name and address and/or contact information so we can send a notification that a gift has been made.
Please send memorial gifts to: Midland University, ATTN: Institutional Advancement, 900 N. Clarkson, Fremont, NE 68025, or make a gift online.