Courtney Thomsen | Woman of Midland
Courtney Thomsen | Woman of Midland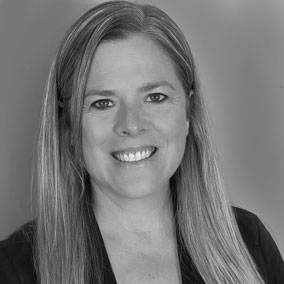 Thomsen was named the first female Director of Midland Athletics in July 2021 after serving as director of athletics for Marymount California University for five years. Under her guidance, the university experienced growth within the athletic department with the addition of six varsity sports. Thomsen also worked tirelessly to cultivate student-athletes both on and off the field. "Athletics has played a major role in my life, playing three sports most of my life: soccer, softball, and volleyball. Soccer is where I found my passion and eventually played Division I soccer at the University of Arizona from 2001-2004. Unfortunately, injuries cut my playing career short, but it opened the door for me to get into coaching at the high school, college, and club soccer levels. Two years after graduation, I was about to accept a teaching position when I got a call for a Director of Operations position at the University of Southern California. At the time, I continued coaching at the club soccer level and eventually went on to be youth club director for almost five years. Similar to my playing career and overcoming adversity with my injuries, I also faced various adversities working my way through the coaching ranks. I remained confident in my knowledge and continued to put myself out there. I didn't let those challenges hold me back. I eventually landed a job as head Women's Soccer Coach at Marymount California University in Rancho Palos Verdes, CA before becoming the school's Sports Information Director, then later the Athletic Director in 2017. When asked to cut our most expensive sports, I made the bold move to prove the financial stability in the athletics department and pushed to add more sports to contribute to the growth of the student population. In the first three years, we grew the athletic department from ten varsity sports to sixteen. It took all three of those years to earn the respect from coaches and administrators who doubted my abilities to lead the department. 
Coming to Midland was an unexpected twist of fate. With no aspirations of making a career change, the COVID lockdowns led to the closing of my previous institution. When searching for my next home, I was looking for a university who cares for the overall wellbeing of their students, faculty and staff. The purposeful direction for our students at Midland University is shared by everyone who is working here. Although it was a bold move to come across the country to take on the largest athletic department in Nebraska, it wasn't a hard decision. I am proud to work with coaches, staff, and student athletes in all 33 varsity athletic programs we offer."
---
Share a Woman of Midland Story
Share a story of a Midland woman--professor, staff or family member, alumnus, or friend - to recognize them.
Submit a Woman of Midland Story
---
Make a Gift to the Women of Midland Campaign