Helen Beegle (1889-1904) | Woman of Midland
Helen Beegle (1889-1904) | Woman of Midland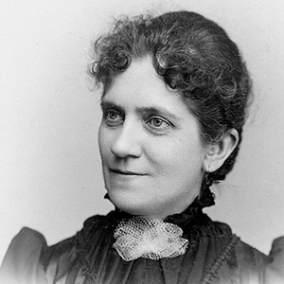 Helen "Ella" Beegle was one of the first notable women to be associated with Midland. After establishing Midland in Atchison, Kansas, one of inaugural President Jacob Clutz's first acts was to secure Beegle as matron and preceptress of Midland College. Her duties were many and varied and included teaching, recruiting, and overseeing Atchison Hall, Midland's main building– which housed not only Midland's classrooms, chapel, dining room, and library, but its boarders as well. A mother figure to many over the years, Beegle was memorialized with the naming of Beegle Hall on Midland's Fremont campus.
---
Share a Woman of Midland Story
Share a story of a Midland woman--professor, staff or family member, alumnus, or friend - to recognize them.
Submit a Woman of Midland Story
---
Make a Gift to the Women of Midland Campaign