Jennifer Bixby '97 | Woman of Midland
Jennifer Bixby '97 | Woman of Midland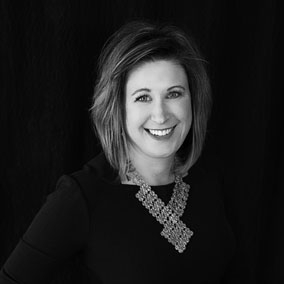 "Being "BOLD" is about taking risks with confidence and courage. While others may view chances I have taken in life or business as risky, I don't think of it that way. My parents taught me from an early age that it's okay to do scary things and to not let fear slow you down. After watching our preemie twins fight for their lives, becoming their advocate for medical services and then educational services, I found myself doing scary things every day without fear. As I have grown in my business and community leadership positions over the years, this mindset has successfully steered me through many stressful situations. Bold women learn to take intelligent risks and to do it with confidence. Bold women take a seat at the table and invite others to join her. Be confident. Be bold. Do scary things."
Bixby, an Omaha native, is the first female President and majority owner of DPA Holdings, Inc. which operates Don Peterson & Associates Real Estate Co., Dodge County Title & Escrow, LLC, DPA Insurance Services, and DPA Sunridge Place. After earning her degree in Business with a concentration in Accounting from Midland University, Jennifer worked for Seim-Johnson in Omaha where she obtained her CPA Certification. In 2000 she and her husband, JJ Bixby, returned to Fremont where she joined the Finance Department at Methodist Fremont Health and in 2006 she obtained her Real Estate License. In 2008, Bixby was elected to represent the 4th Ward on the Fremont City Council where she served two terms and ultimately became the City's first female Council President. Currently, Jennifer serves on the boards of Fremont Area Community Foundation, Methodist Fremont Health, Greater Fremont Development council, and Fremont Family YMCA Foundations where she often assumes leadership roles. The advancement and support of Special Education in schools has become very important to the Bixbys and the couple has funded a scholarship for students at Midland who are pursuing special education. 
---
Share a Woman of Midland Story
Share a story of a Midland woman--professor, staff or family member, alumnus, or friend - to recognize them.
Submit a Woman of Midland Story
---
Make a Gift to the Women of Midland Campaign