Dr. Jennifer Braaten | Woman of Midland
Dr. Jennifer Braaten | Woman of Midland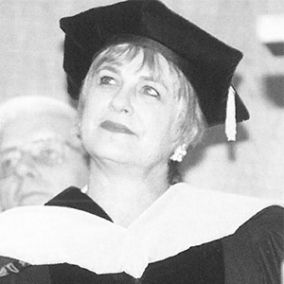 Braaten was Midland's first female president and the first woman to head an ELCA college or university. Recognized as a vibrant, approachable leader and consensus builder, Braaten's presidency at Midland was cut short by her family's relocation to the east coast.
"I was fortunate to be on the search committee to hire Dr. Jennifer Braaten when I was at Midland, and then I had the chance to work closely with her as a student. Dr. Braaten was a compassionate leader who really cared about the Midland Students. She made me feel like my opinion and work mattered as a leader on campus and she inspired me to pursue working in higher education. We knew back then how special it was to be involved with hiring the first woman President in Midland Lutheran College history and she was a truly transformational leader." Dr. Lawrence Chatters '02
---
Share a Woman of Midland Story
Share a story of a Midland woman--professor, staff or family member, alumnus, or friend - to recognize them.
Submit a Woman of Midland Story
---
Make a Gift to the Women of Midland Campaign