Midland Women | Lillian Hickman '35
Midland Women | Lillian Hickman '35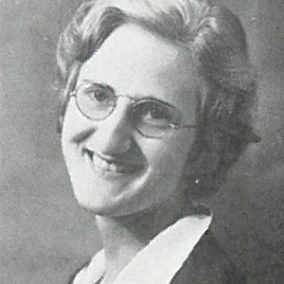 The proposed plan for a women's giving auxiliary, later named the Midland Women Organization, began in the 1940's and had been taking shape through efforts of a committee of women led by Lillian Hickman '35, founder and the organization's first president. As the committee put it, the organization's purpose was to create a channel for women associated with Midland to better understand the needs of the college, publicize the college, direct youth to it, and provide material gifts to it. In 1947 the organization held its first meeting and adopted the motto "Let your light shine." The Midland Women Organization served this mission at Midland for decades and is heralded today, 75 years later, as a catalyst for female philanthropy at Midland.
---
Share a Woman of Midland Story
Share a story of a Midland woman--professor, staff or family member, alumnus, or friend - to recognize them.
Submit a Woman of Midland Story
---
Make a Gift to the Women of Midland Campaign