Miller Hall Progressing Toward Completion
Miller Hall Progressing Toward Completion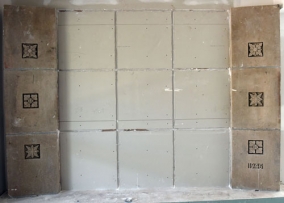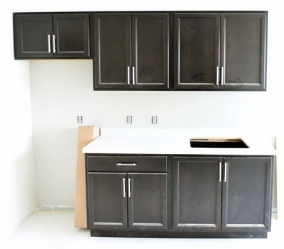 The newest addition to the Midland University campus remains on target for an August opening. Construction of Miller Hall continues at a strong pace and the new co-ed residence hall is expected to be ready when students arrive this fall.
Ben Gifford, Project Superintendent with Lund-Ross Constructors, said while there have been challenges regarding the COVID-19 situation and the weather, their target date of an early August opening remains. "We are progressing as best we can," he said. "COVID-19 had its effects on things, but we are pushing through. The building has come together very nicely. Building through the winter always brings challenges and the bulk of this project was done during that time. I'm pleased with where we are at in the project, and how far we have come in really a short amount of time."
A $10 million investment, Miller Hall will provide students with comfortable and contemporary living spaces. Named after James (Class of '52) and Donna Miller, the residence hall will feature suite-style living with the majority of students having a private bedroom and shared bathroom, kitchenette, and living room, depending on the floor plan. Additional amenities include student lounges, study rooms, a student-centered multipurpose room and workout area, and laundry facilities on each floor.
Much of the exterior work is already done, including brickwork, and Gifford said if the weather is cooperative, they will soon be able to get sidewalks and a parking lot in place. Gifford said indoor construction is at its "finishing stages" and has centered around flooring, light fixtures, doors and cabinets, and final painting.
While Miller Hall will have a modern look, it will also feature pieces from Midland's past. Historic items from Men's Memorial Hall, which was taken down to make room for Miller Hall, will live on in the new residence hall. Limestone pieces from Men's have been saved and will be a part of the new structure. A brass plaque that contains the name of the 22 men, who either attended or graduated from Midland, who made the ultimate sacrifice during World War II will also have a new home at Miller Hall.
"It was an interesting piece of the project to incorporate part of the existing building in with the new structure," Gifford said. "When Men's Hall was taken down, I was interested to see how some of the salvaged pieces would be filtered into the new building. I think it adds a nice aspect to the project."