Ruth Dunklau | Woman of Midland
Ruth Dunklau | Woman of Midland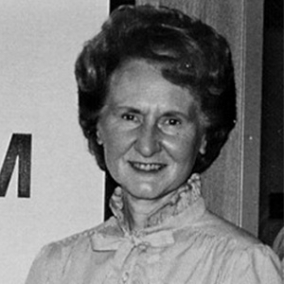 Ruth and Rupert's longtime leadership and vision within Fremont have touched almost every aspect of the community, including Midland. Through both private and foundation contributions, the Dunklau's have supported numerous projects at Midland, including the Dunklau College of Business, the former department of journalism, and many other special contributions.
---
Share a Woman of Midland Story
Share a story of a Midland woman--professor, staff or family member, alumnus, or friend - to recognize them.
Submit a Woman of Midland Story
---
Make a Gift to the Women of Midland Campaign