Tracy Kochenderfer '80 | Woman of Midland
Tracy Kochenderfer '80 | Woman of Midland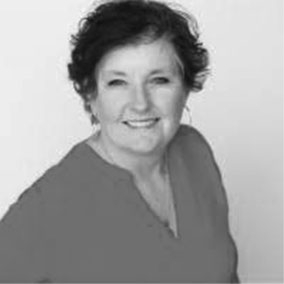 Tracy (McArdle) Kochenderfer '80, graduated with a bachelor's degree in business and doors started opening for her in the advertising industry, where she has spent over 40 years. She started at LDMI as their first employee and worked her way up to the position of Advertising Manager where she provided national print marketing solutions for our clients. After spending 32 years with LDMI, Kochenderfer opened up her own business, TMK Consulting, to continue that journey of growing clients' businesses. During this time, she also served as the Coordinator of Alumni Relations at Midland University. "What an amazing year being back on campus meeting and working with students, alumni and staff on important events". Today, Tracy works as the Communications Specialists for Block 59 Design Group where she supports and prepares information and documentation for our designers, assists in communication efforts for ads and social media, and aids in event planning from inception to execution for all clients. 
Giving back to her community has been instilled in Tracy since her time at Midland. She loves volunteering with organizations that have a strong mission. For 10 years, Kochenderfer served on the Midland Alumni Board of Directors and worked with members and administrators to communicate the importance of monetary support to the University among all alumni. Additionally, she has been a long serving board member of the Miss Omaha Scholarship Organization and is currently acting as President of that board. The organization is a local affiliate of the Miss America Organization, one of the largest providers of scholarships for young women. "As a former titleholder, I appreciate the significance of competing and winning scholarships and want to continue providing that opportunity to other young ladies."
---
Share a Woman of Midland Story
Share a story of a Midland woman--professor, staff or family member, alumnus, or friend - to recognize them.
Submit a Woman of Midland Story
---
Make a Gift to the Women of Midland Campaign