Casey Fuerst '97 | Woman of Midland
Casey Fuerst '97 | Woman of Midland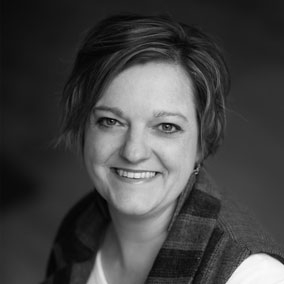 Casey (McAlpin) Fuerst '97, found her home-away-from-home in Midland's J-Lab. The long days and nights spent finishing newspapers, yearbooks, and processing photos not only provided many fond memories, but laid the foundation for her profound career. Casey spent three years at a newspaper before taking over as the Director of Marketing & Leadership Development at Nebraska Lutheran Outdoor Ministries. She served there for 18 years before moving to the suburbs of Minneapolis, MN. It was there that Casey made the bold decision to launch her own marketing business, Tic Tac Toe Marketing where her small, but mighty, team does messaging, strategic marketing planning, and content creation for nonprofit and small business clients.
---
Share a Woman of Midland Story
Share a story of a Midland woman--professor, staff or family member, alumnus, or friend - to recognize them.
Submit a Woman of Midland Story
---
Make a Gift to the Women of Midland Campaign