Women of Midland
"Let Your Light Shine" Women of Midland Campaign
The Women of Midland "Let Your Light Shine" campaign is a fundraising and storytelling initiative held during Women's History Month that aims to recognize past and present women of Midland and raise scholarship support to impact future generations of women students at Midland University. The "Let Your Light Shine" campaign aims to raise $100,000 for the Women of Midland Scholarship Fund to provide 25 scholarship awards to women students.
Women of Midland Scholarship Fund
The Women of Midland Scholarship Fund was created to celebrate 140 years of women at Midland University. Through this new scholarship fund, we hope to inspire and support the next generation of women at Midland by supporting traditional or non-traditional female students of Midland University's undergraduate programs.
How You Can Get Involved in This Exciting Campaign
Make a gift to the Women of Midland Scholarship Fund. David and Karen (Rectanus) Rohlfing '69 and Marcia (Peitzmeier) Anderson '64 will match the first 100 donors who make a gift between $50 and $500 to this initiative!
Share a story of a Midland woman--professor, staff or family member, alumnus, or friend - to recognize them.
Spread the word, and encourage others to give and share stories
Contact us to learn more about starting a scholarship, contributing to a special project or existing scholarship, or making a planned gift.
Women of Midland Spotlights
Midland's women of impact emphasized academic achievement, personalized interaction, and spiritual enhancement. Our alumni wear signature imprints from their interactions with them. Click on the photographs to read more about each "Woman of Midland".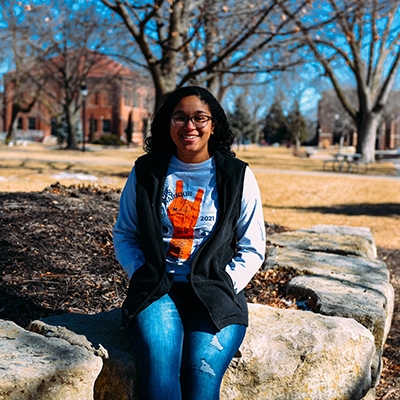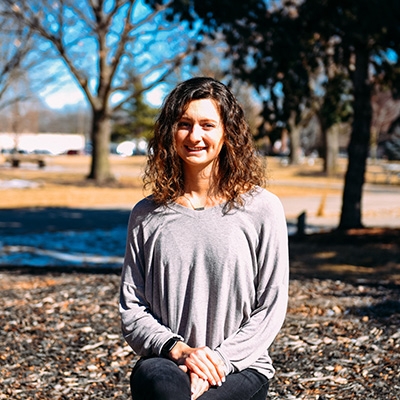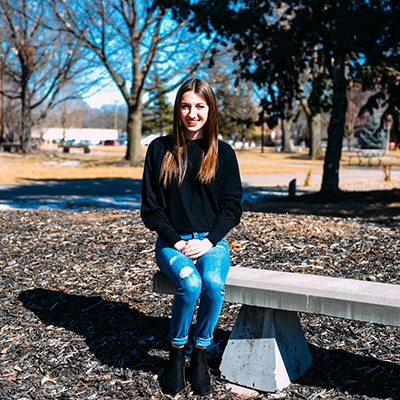 Thank You to These Women of Midland Campaign Donors
Mary Adams
In honor of Sara Hawkinson
Marcia Anderson
Dean Bard
In memory of Maria Rosenblatt
Gerald Bartels
In honor of our loving daughter Jerri Bartels Blair, and in memory of of our loving daughter, Susan Bartels Bridgers.
Marci Bauman-Bork, M.D.
Allen Beermann
Tracy Bellamy
In honor of Pat Trautrimas, Darlene Ritter, Joanne Bracker, Alcyone Scott, and so many other strong women who impacted my life.
Rev. Patricia Bjorling
In memory of Inez V. Rinde, an early member of Women of Midland, and in honor of Jean Rinde
Carol & Lonnie Bohling
In honor of Kathleen Cheney & Martha Foxall
Werner & Suzanne Boos
Carol Brandert
In honor of E. Jean Antes & Darlene Ritter
Pat Brumbaugh Branson
In honor of Alcyone Scott & Nancy Brand Schroeder
Rosella Brei
Donna Bright
In memory of Sherry Eggers Strasser and Karen Bunz Ueberrhein
Mary Caffey
In honor of Darlene Ritter, Alcyone Scott & Nancy Erickson
Steve Calta
In honor of Ruth Lund
Gene Carlberg
Paulette & Steven Carlson
In honor of Dr. Weaver
Phyllis Chapin
In honor of my sisters who are also Midland graduates, Marsha Nyberg, Mary Ellen Nyberg Hemby.
Lawrence Chatters
In honor of Jody Horner
Kathleen Christensen
In honor of Mildred Sic
Doris Clatanoff
In honor of Dr. Darlene Ritter, a very fine English professor
Herbert Clauson
In memory of Rilla Voss Clauson
Larry & Sandee Collier
In honor of one of our favorite ladies and friend, Joanne Bracker, basketball coach extraordinaire. With love, Larry and Sandee Collier.
Barbara Coulter
In honor of Ruth Lund
Mary Crabtree
In memory of Florence Meyer Spath
Sandra J. Dames
T. Brent Diers
In honor of Marilyn E. Diers
Sherie Ebers
Dr. Manis Edwards
In memory of Joanne L. Edwards R.N., Class of 1955
Vicki Edwards
In honor of Marilyn Peterson and Darlene Ritter
Lu Ehmcke
Larry Erickson
Lori Ethier
To all the women of Midland to have shared their gifts + talents with the Warrior Community, thank you!
Lynette Exum
In honor of Dr. Alcyone Scott
Nanette Fahrenbruch
In honor of Janet Lack. Janet provided a HUGE amount support and inspiration for me while I was a student at Midland. I am very grateful for the person she was for me when I needed it most.
Janice Feye-Stukas
Marija Fine
In memory of Maria Rosenblatt
Jessica Fitzgerald
Janice (Dunekacke) Gerdes
In honor of Joanne Bracker and Darlene Ritter. I played basketball in the late 70's for Coach Bracker. She was a great coach and teacher. Many years later Coach took my daughter to Europse two times for basketball. Darlene Ritter was a great professor. I enjoyed her literature class. She took the time to get to know her students and support them.
Joan Giese
In honor of Ruth Lund and Joanne Bracker
Carolyn Green
In honor of Kathy Cheney
Kathy Griesel
In memory of my mom, Irene Keim Moore '54
Kimberly Guinn
In honor of Ruth Lund (Some of my favorite Midland Women would be - Millie Traeder, Alcyone Scott, Darlene Ritter, Marilyn Petersen, and especially Ruth Lund - who continues to be a champion for all things Midland!)
Polly Hagerty
In memory of Marion Youngquist
Rev. Peggy Hall
In honor of Jody Horner
Mary Hamblen
In honor of Mildred Sic
Randy & Lynette Hampton
In honor of Martha Peters and Marilyn Peterson
Carl Hansen
In memory of Betty Hansen First Lady of Midland '81-99
Hosea Harkness
In memory of my lovely wife, Lily Copeland Harkness '56
Joe Harnisch
David & Polly Hendee
In memory of Drs. Marilyn Peterson and Darlene Ritter
Donald Hessenflow & Cathy Dawson
Casey Holsing
In honor of Rita Bristol and Amy Poggendorf-Bakmit
Jody Horner
Butch & Caroline Hug
In honor of Joanne Bracker
Casey Hug
Marcia Hunter
In memory of Joyce Mattson (Business Dept. Professor) in the 60's
Rita Ingold
Aileen M. Izawa
In honor of Howard S. Izawa, Dr. WM Zimmerman and all the fine ladies I met at Midland.
Sherry Jacobsen
Nancy Janett
In honor of Martha Peters
Jessica Janssen Wolford
DJ Jelden
In honor of Alcyone Scott, Ruth Lund, Jean Welstead, and Carol Bute
Bill Joe
In memory of my mother, Florence E. Joe - Class of 1940, to honor her memory as a Mother, Teacher, and Mentor.
Janet (Mez) Johnson
Roland & Carol Johnson
In honor of Carol Johnson - Wife, Mother, and Teacher
Laura Jurey '77
In honor of all those women who came before us.
Tara Knudson-Carl
In honor of Pat Trautrimas
Tracy Kochenderfer
In honor of all those female professors, coaches, house moms and my roommates and Delta Tau sisters who made my 4 years at Midland a dream!
Kari Kramme Wragge
In honor of Joanne Bracker
Carolyn Lack
Janet Lack
The women at Midland have shaped and inspired my own professional journey.
Adam & Jill Lamprecht
Cindi Lamprecht
Roger & Eileen Larsen
Lanny Larson
Marilyn Larson
In memory of Marilyn Peterson
Paula Larson
Roger & Carol Lewis
Christine Lund
In honor of Ruth Lund
Ruth Lund
Jena Lynch
In memory of my Grandma, Irene Keim Moore class of '54.
Denise Magnuson
Nicki McIntyre
In honor of all the women faculty and staff who supported and encouraged students in their studies and on toward their professions.
Susan Metz Chilcott
In honor of Marilyn Peterson
Joyce (Schmid) Mez
Marilyn Miller
Midland gave me a firm foundation for my career, so I want to help another woman.
Tom O. Miller
In memory of women mentors
Karen Moeller
In honor of Joan Stewart, Joanne Bracker, and Marilyn Peterson
Elliott & Susan Moeser
In memory of Aina "Mom" Johnson, a special "mom" and friend to many.
Elliott '69 and Susan '70 Moeser, Patsy Rhodes '69, and Aaron Moeser '00
In memory of Nancy Rhodes Quale '66, our sister and aunt. Nancy was a Phi O, a member of the choir and Clef Dwellers, and a wonderful lady.
LaVonne E. (Havekost) Monson
In honor of Laurene Havekost Bean (sister), freshman class of 1961, Phi Omega Sorority, Acapella Choir, and Business. Born 1943, died 2000
Candace Montague
Sidney Montague
Judy Mosner
In memory of Martha Peters, sponsor of Phi Omega sorority.
Don Munson
In honor of Payton Munson
William Nelson
In honor of Maria Rosenblatt and Janet Lack
Janet Nemecek
Ron & Sharon Nothnagel Larsen
In memory of Martha Peters and Jean Peterson Larsen
Nancy Norvell Sic
In honor of Mildred Sic
Vickie Novak
In honor of Dr. Alcyone Scott
Cynthia Osterloh
In honor of Rosalie Engelhardt
Carol Bruce Ott
In memory of my sister, Connie Bruce Schworm '72, who was at the beginning of all my memories and these included our Lutheran faith, Midland and Immanuel.
Steve Oursler
In honor of my female coworkers at Midland; Kristen, Katie, Jackie, Emma & Laura
P.E.O. Chapter AJ of Fremont
In honor of current members of their chapter that either graduated or are connected to Midland: Dr. Colleen Dilley, Maggie Moore Peters '81, Meldean Cushman, Anita Kentopp, Faith Perry, Ruth Lund, Earline Ronhovde, and Marty Wikert
Sharon Paden
In honor of Eve Paden
Beth Parker
Karen Peppmuller
In memory of Irene Keim Moore '54
Helene Olsen Peterson
Mary Piernot
David & Kathleen Pinkall
In honor of Kristen Drake & Brenda Wilberding. Awesome current staff members!
Becky Poppe
To name only a few...Janet Lack, Pat Trautrimas, Ruth Lund, Joanne Bracker along with my Delta Tau sisters and other life-long Midland friends.
Vicki Ramsay
Karl & Annette Rasmussen
In honor of Colleen (Willert) Dilley
Debbie Riley
In honor of Martha Peters. Thank you, Martha, for believing in me!
Jean Rinde '53
In memory of my mother, Lenore (Willert) Livers
Lois Ringquist
Judy Rine
Joyce Robatcek
An inspiration to all! A true friend!! Love you Alcy!!
Laura Robinett
In honor of all the amazing women at Midland I have the pleasure of working with each day.
Karen & David Rohlfing
In memory of Minnie Rohlfing Dumler
Cathy Ross
Martin Russell
In loving memory of my mother, Colleen (Bonderson) Russell '59, who embodied Midland's values.
Margaret Saathoff
In honor of Dean Antes
Wanda Samson
In memory of Assistant Professor of Business Administration, Marilyn Rolf. I have known her my whole life.
Ruth Schanke
In honor of Mrs. Sarah Hawkinson
Connie Schoenberner
In honor of Janet Lack
Marge Schultz
Alcyone Scott
In honor of Maria Rosenblatt
Jamie Simpson
Karl Skinner
In memory of Marilyn Peterson. Mrs. P positively impacted my life on so many levels and I had the pleasure of hearing from her multiple times in the months before her passing. This gift is made in her memory.
Carlyle Smith
Nikki Snow
To all future women at Midland- may your experience be as memorable as mine was!
Gloria Sorensen
In honor of Mildred Petersen, Darlene Ritter, and Alcyone Scott
Leslie Speck
In honor of Kathleen Cheney & Maria Rosenblatt
Mary Syre
In memory of Dr. Dudley Syre
Bob & Carol Taylor
In memory of Karline Samuelson Feller
Eric Taylor
In honor of all of the amazing women I get to work with everyday - Kim, Sydney, Paige, Alyse, Kaitlynn, and Lori.
Dyann A. (Gottula) Taylor
In honor of Darlene Ritter
Margie (Horst) Thomssen
I join with others to honor Midland Women, past, present, and future.
Billy Jo Tomasek
Dr. Ernst F. Tonsing
In honor of Maria Rosenblatt
Patricia Trautrimas
James Tremain
Was a pleasure to work with many of these women during my years at Midland.
Carol Trower
In memory of Cindy Wilcke Rossow
Joy Valine
LA Verner
Bev Vitamvas
In honor of Martha Peters, Phi O mother.
Judy (Mares) VonSeggern
In honor of of my mother, Wilma Mares, a Midland graduate.
Kendra Voss
Rachel Wachter
Emily Wageman
Tom Walker
In memory of Laila Walker
Beth & Lindell Whitney
In memory of Dr. Marilyn Peterson
Holly A. Willert '69
In honor of my sister, Dr. Colleen Willert Dilley, MD, Class of '61
Kay Williamson Kruse '64
In honor of Esther Schwerdtfeger, business professor and counselor
Sandy Williams
In honor of Rhonda Fisher, my daughter, Lisa's, professor
Lynn Wood
In honor of Dr. Alcyone Scott
Dani Wooldrik
Joan Zanders
In honor of Maria M. Rosenblatt
Women of Midland Stories
Read inspirational stories about Midland women, shared by alumni and friends. To share a story about a Midland woman, please complete the Women of Midland Stories Form.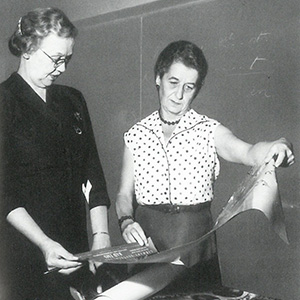 Salute to Maria M. Rosenblatt
Submitted by Joan Zanders '67
I, too, have fond memories of Fraulein Rosenblatt, though she was Mademoiselle Rosenblatt to me. I was a French education major, a first for Midland I was told. Mademoiselle Rosenblatt was my advisor. She actually created classes for me so I could complete a major in French, which didn't exist at the time. I felt like I had a personal mentor and advocate. Professor Trautrimas was my Spanish instructor; Spanish was my minor. I wanted to be a UN interpreter, but that never quite worked out. Besides saying "Si" in French class and "Oui" in Spanish class and never having the opportunity to "live" the languages, my parents didn't want me to go to Omaha, much less NYC!

I transferred to Midland after my sophomore year of college. My husband changed jobs, which moved me away from my previous college. I never once considered not finishing and commuted daily from Oakland to Fremont to finish my last two years, graduating in January of 1967. Though I transferred twice, I never lost a credit, though I graduated with 132 credits due to additional Christianity requirements. Those additional credits undoubtedly influenced my becoming a high school church choir and youth group director and my developing and leading ten cross-cultural mission trips for high school and college students. My total undergraduate experience spanned only three and a half years. Though colleges and universities presently seem to be articulating better transfer agreements, I doubt I could have done that today.

By the time I graduated from Midland, my husband and I were expecting our first child. I was studying for my required written and oral comps, student teaching fall term and teaching full-time at the same school spring term--and studying for finals. I will forever remember Professor Rosenblatt looking at me--six months pregnant—and hearing her say, "Ach…you young people! Must you do everything at once!?"

I always say my career went from one foreign language to another—French to Financial Aid! At COB on August 31, 2021, I retired after 34+ years as a college Financial Aid Director, most recently serving for 13+ years at Northern Virginia Community College, a large six-campus college of over 72,000 students from 180 countries, each with unique circumstances and needs. I wish for all students the personal care and concern I received from Midland and Professor Rosenblatt. I have pondered many times the journey she took to get to Midland. She was quite a lady and an inspiration, tough but caring. She certainly made a difference in my life, and I cherish those memories.
Visit the Women of Midland Stories page to read more Midland women stories.
Make a Gift to Support the Women of Midland Campaign
David and Karen (Rectanus) Rohlfing '69 and Marcia (Peitzmeier) Anderson '64 will match the first 100 donors who make a gift between $50 and $500 to this initiative!
Total Raised
$123,825